Brief: Design a brand with an ethical stance that appeals to young demographic. 
Concept: Plastic pollution and littering is still a big issue today. Teenagers and young adults make a large part of the problem. They literally have a word for throwing bottles, called yeeting. They're always being told not to do that by the media but there are still some people who still litter. My aim is to make throwing their rubbish away, fun and offer incentives. 
Solution: Make a biodegradable drink for the throwaway culture, of course. Also, create a social media challenge called #yeetchallenge to encourage putting rubbish into the bins. Best yeet of the month shared on social media gets a prize.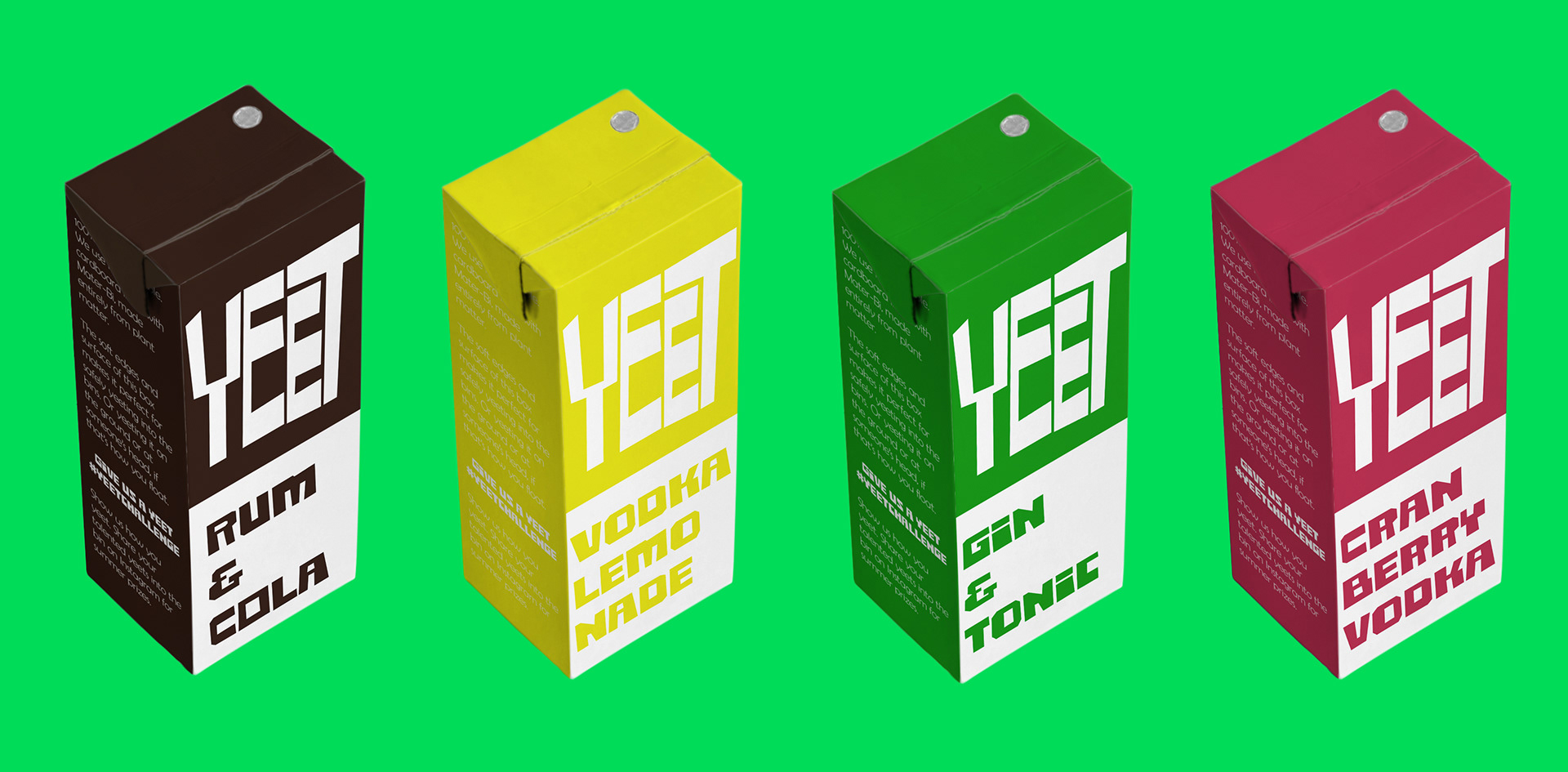 I designed a selection of flavours in juice boxes to replace plastic and aluminium that doesn't decompose into the earth. Focused on spirit mixers as they're popular for taking to the park non sunny days or drinks at summer events. I've added a description of the product on its side and how it's beneficial to the earth and the consumer. There's a chance to win cool prizes if they show their best yeet on Instagram. I designed the yeet logo to give off a quirky odd shape to garner attention and used colours associated with the drink to allow instant recognition.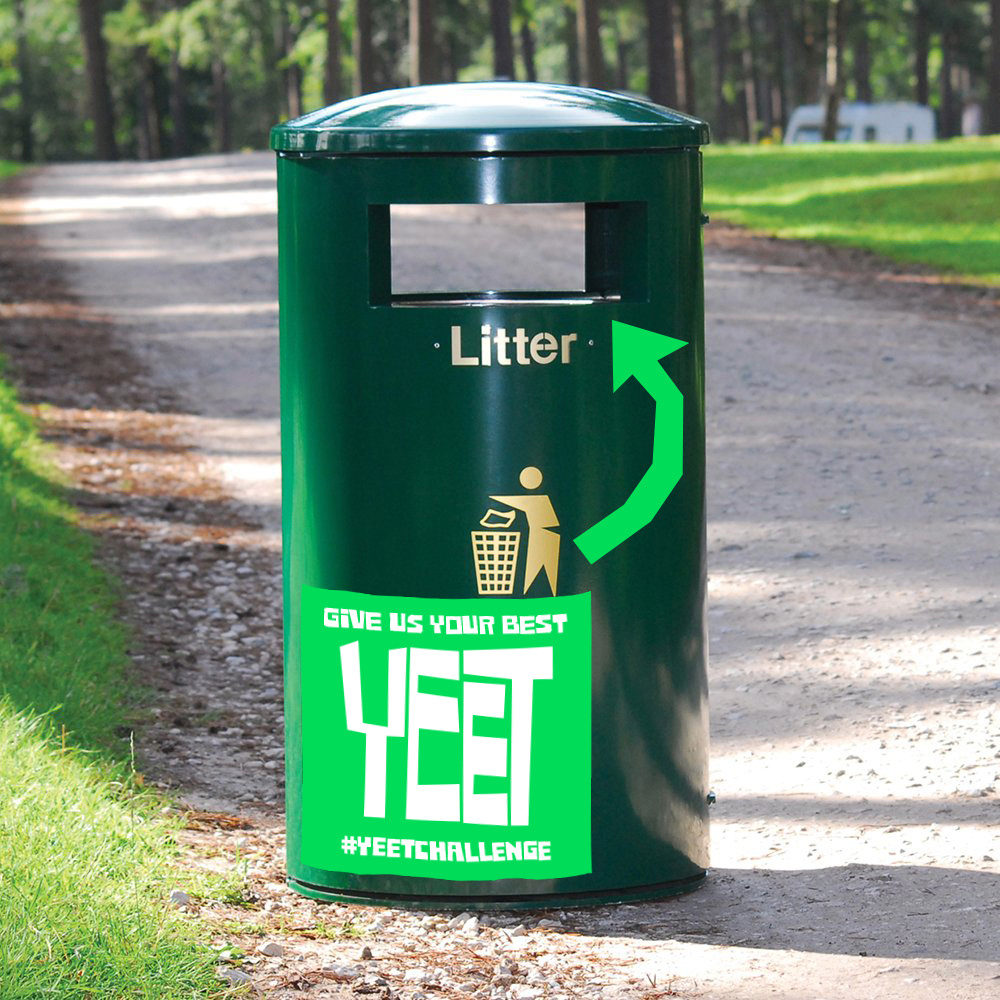 To alert and encourage young people to play, there are yeet stickers on public bins, telling them to put their rubbish in the bin, like it's a challenge. I've also recycled the green recycle symbol and adapted it to become part of the fun. The young people secretly don't know they're having fun managing their waste. It becomes a win for both humankind and earth.