A D&AD project celebrating the 150th anniversary of Heinz, and helping spark the next 150 years of brand love.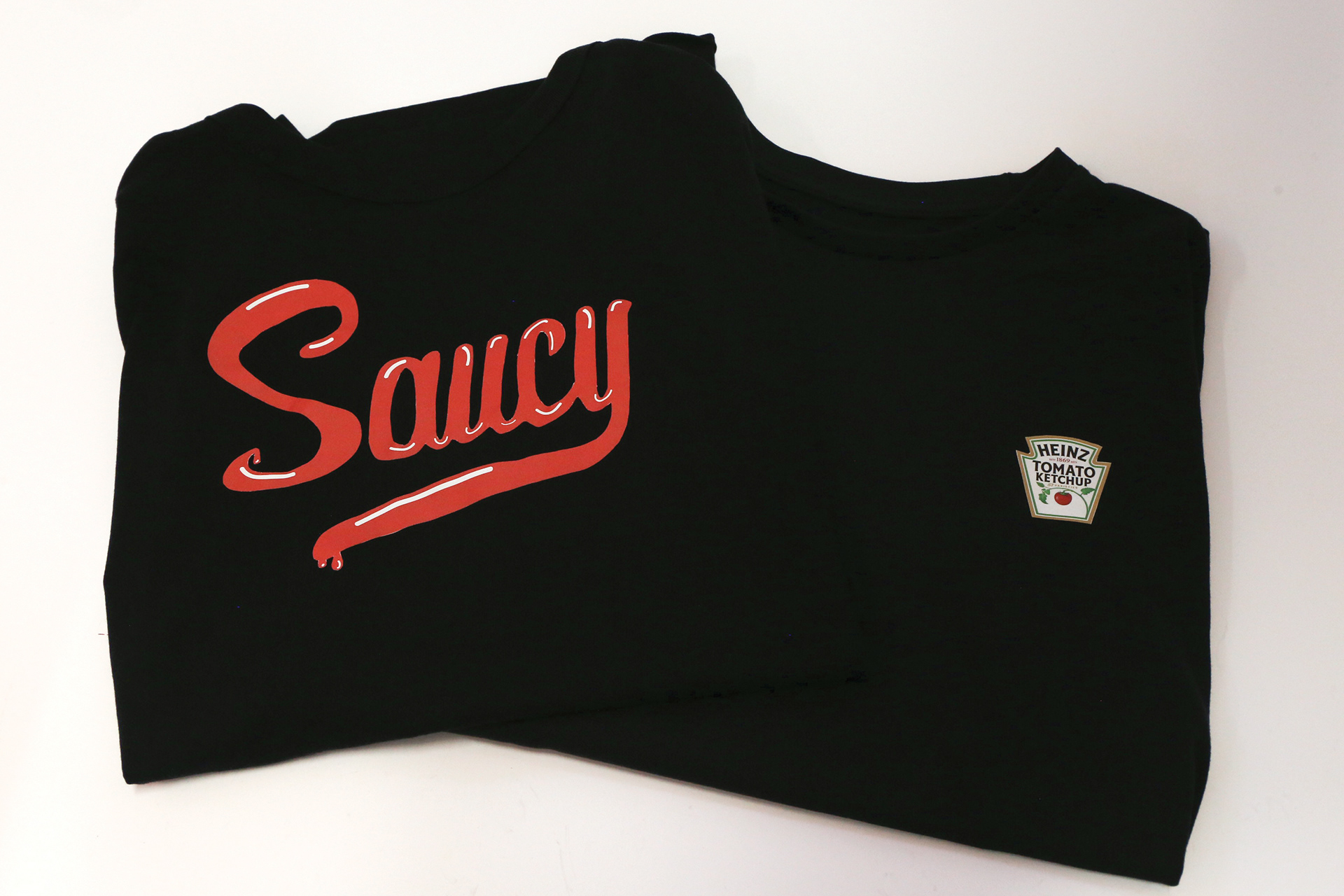 Brief: Celebrate the 150th anniversary of Heinz, and spark the next 150 years of brand love. Help Heinz ketchup remain the chosen one. It mustn't be about nostalgia, but rather why Heinz ketchup deserves to be chosen for the next 150 years. Must use the brand tagline 'It has to be Heinz'.
Concept: Taking Heinz ketchup for what it is - sauce. 
Solution: Make the iconic Heinz brand fashionable or 'saucy'. This is Heinz imagined as streetwear apparel that appeals to urban and mainstream customers as the urban look is a growing fashion trend. 
Young adults who have moved away from home tend to skimp on meals (and ketchup) but will spend money on big clothing brands. The aim is to bring these together and encourage consumers to use the attitude towards clothes and apply it to Heinz ketchup to make your life and meals better.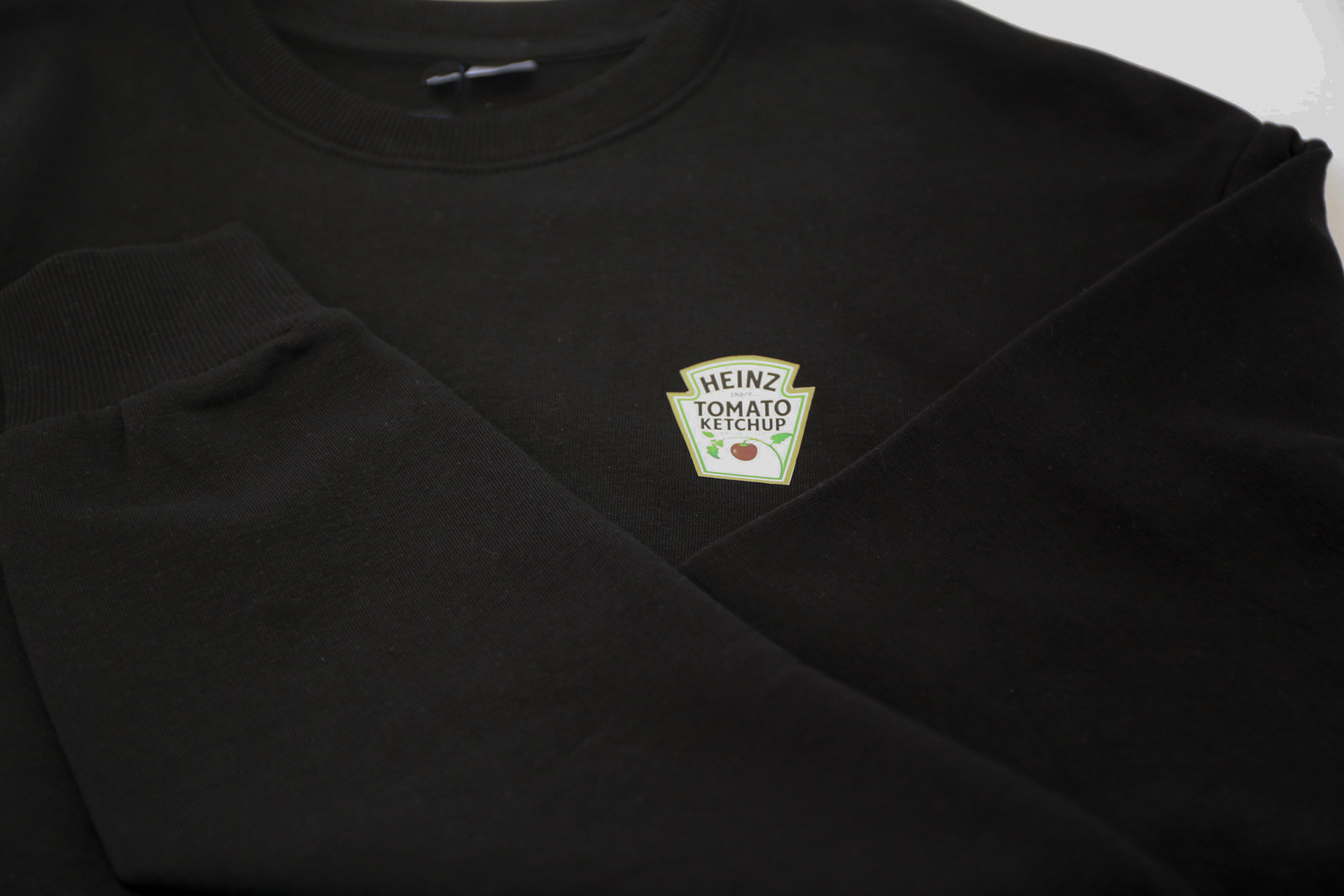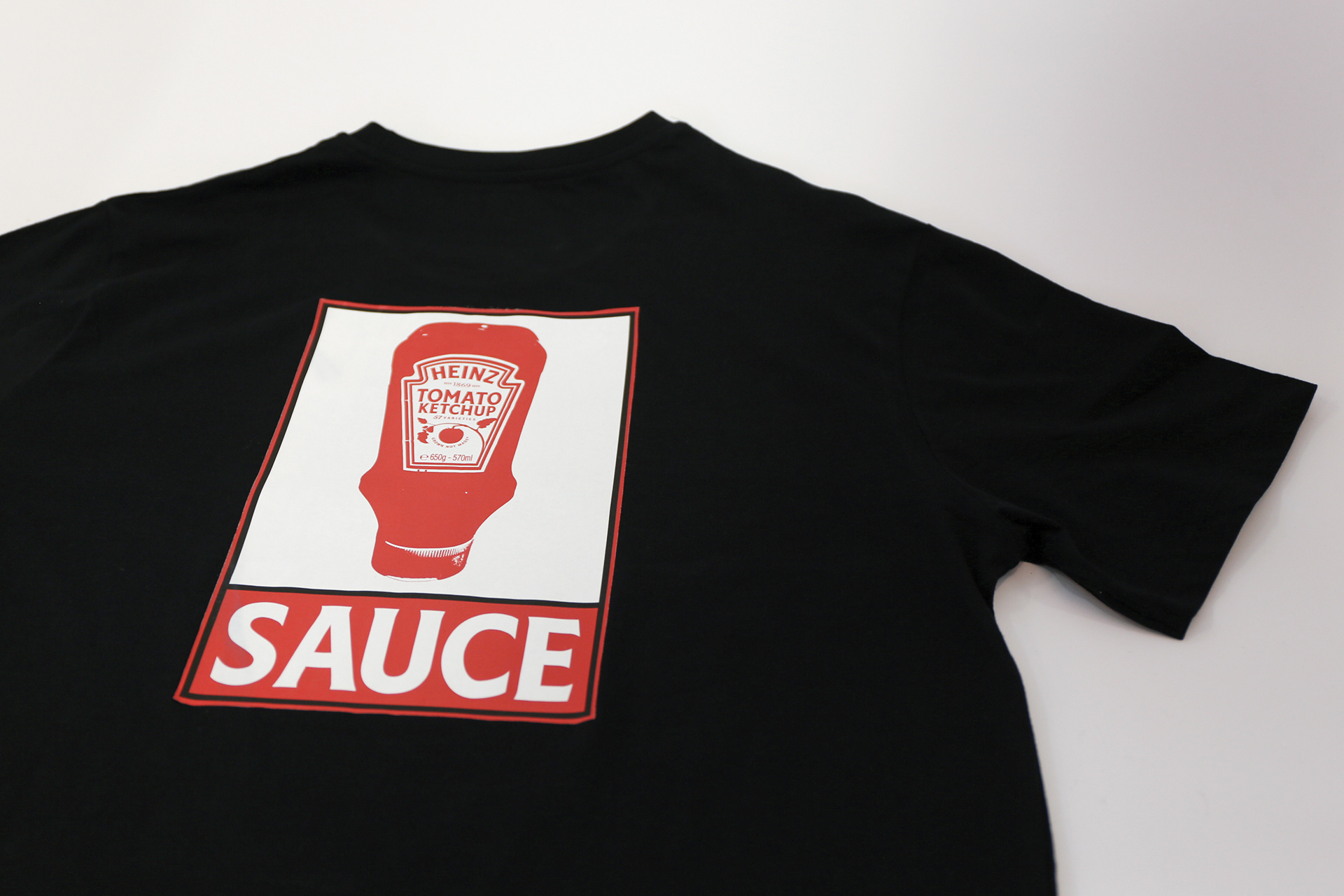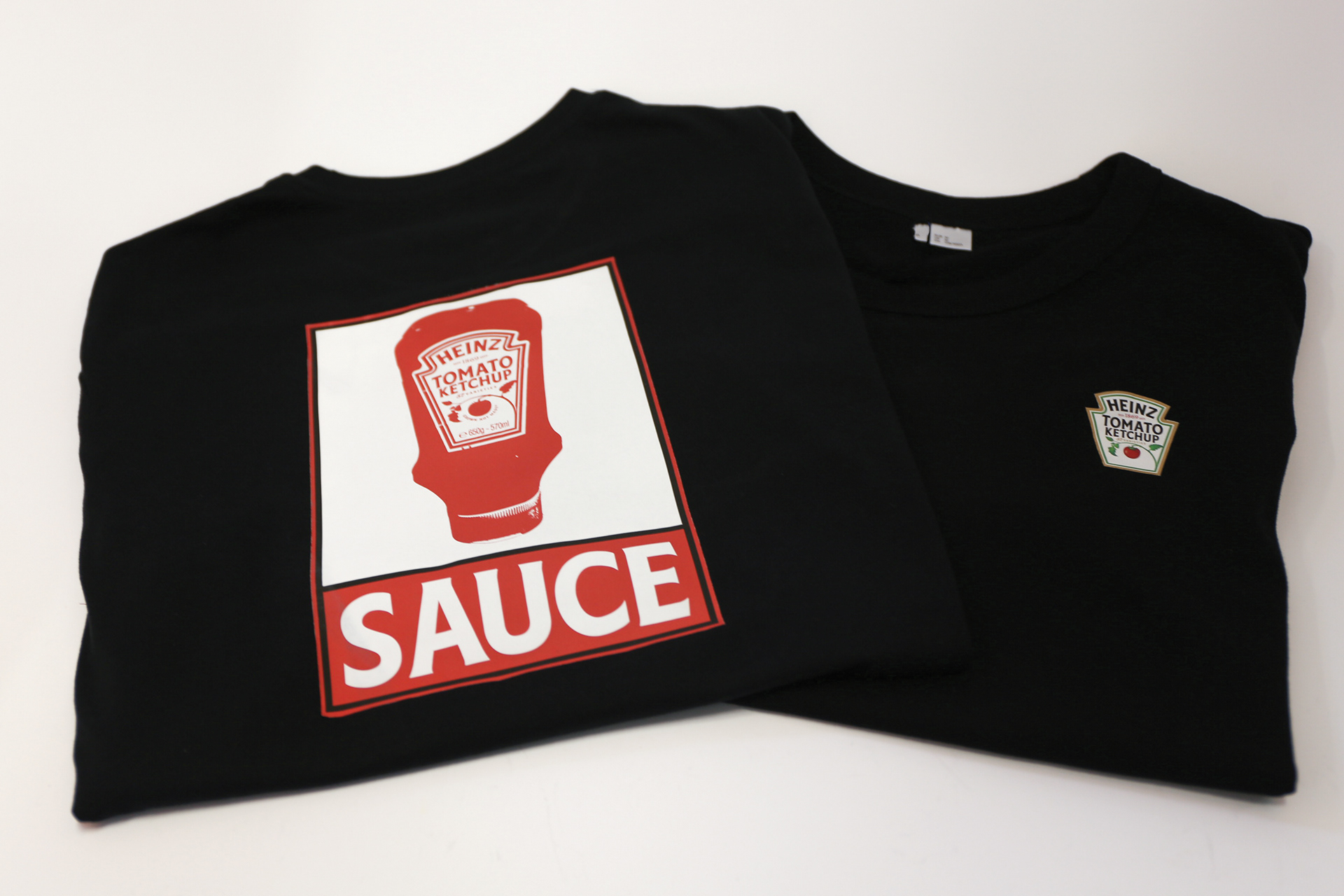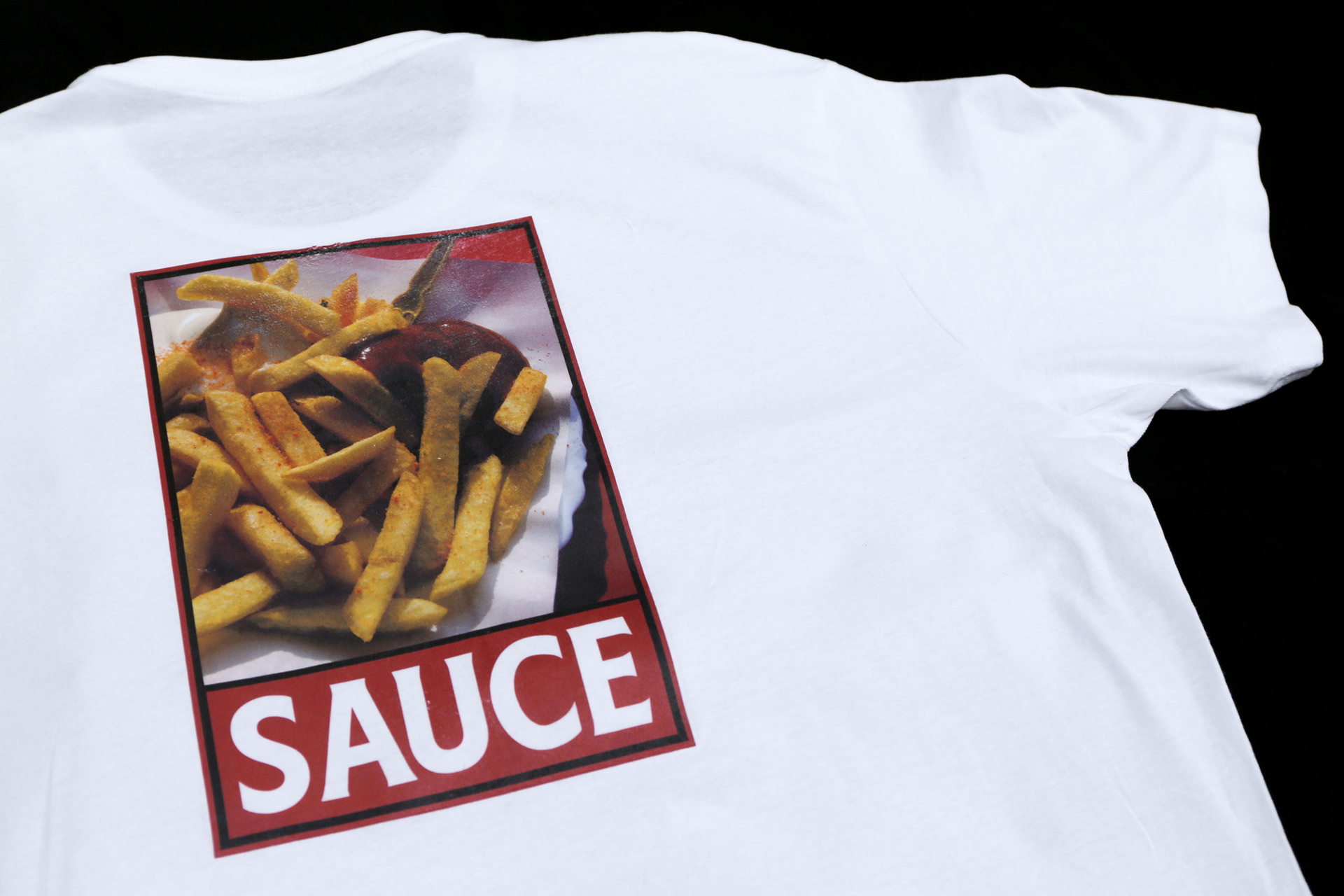 I've designed these tops inspired by today's looks that have a small print on the front and design on the back. I've used the iconic Heinz ketchup keystone to show the brand of the tops. There is a variety to choose from and they're black and white as they're colours that suit any style.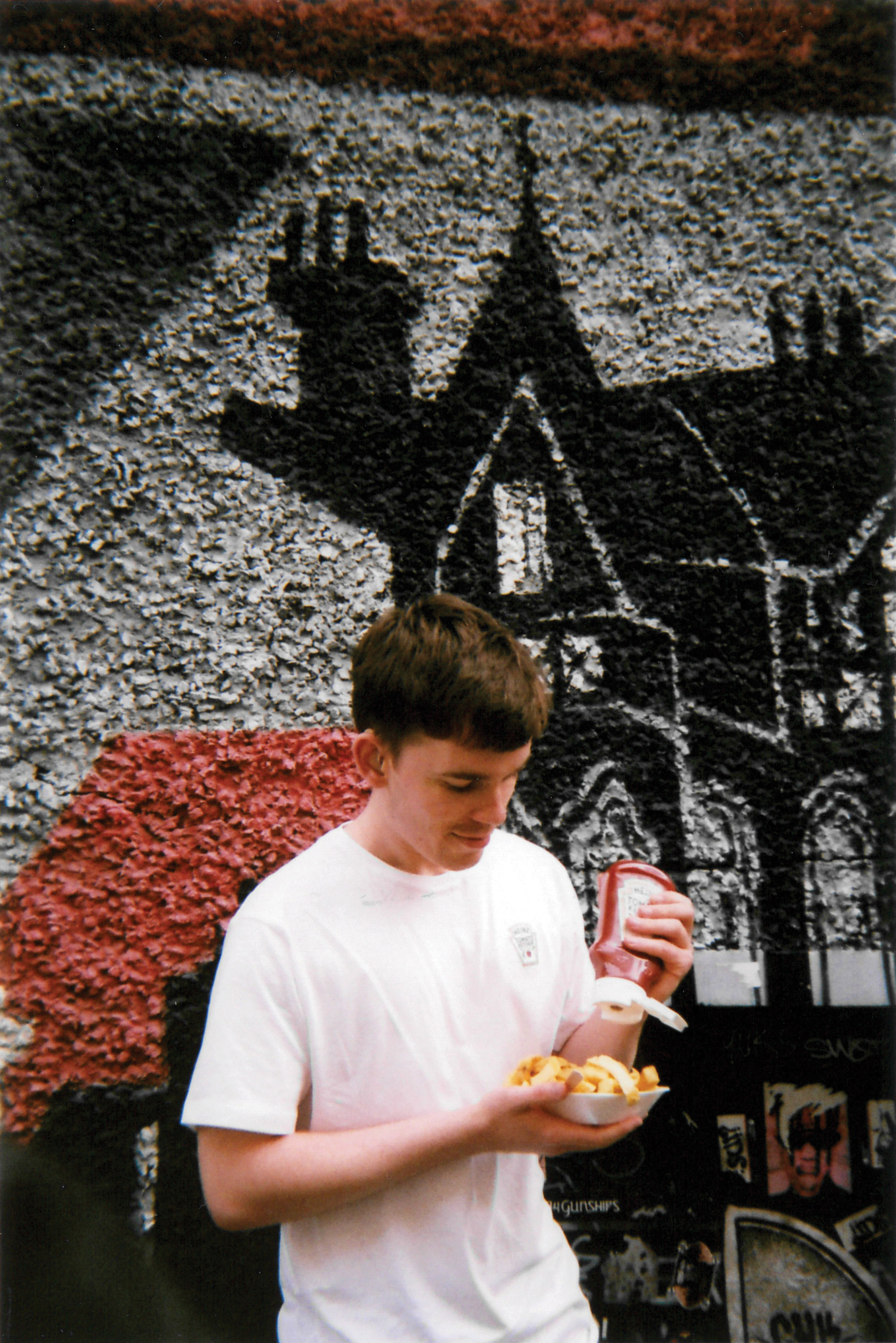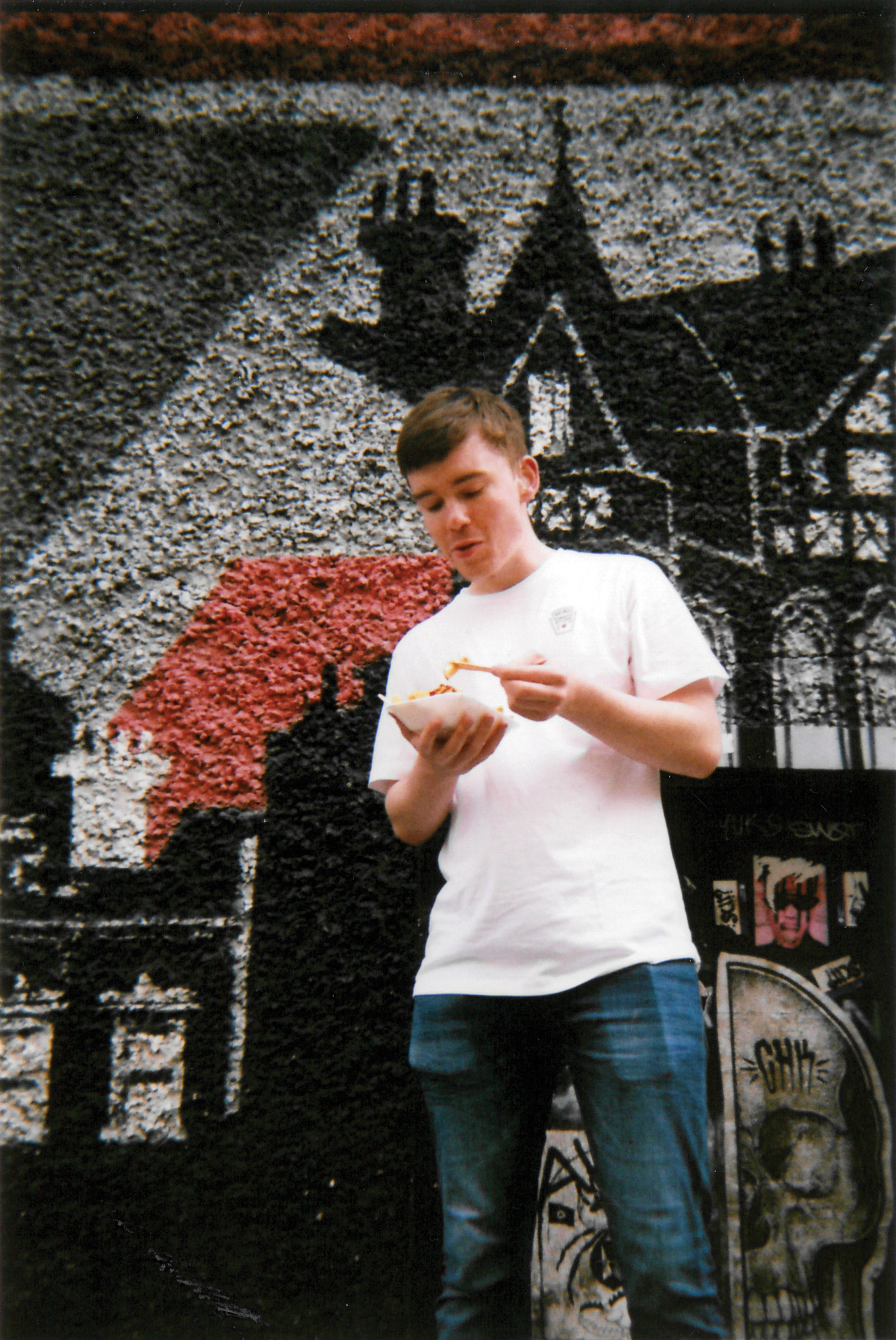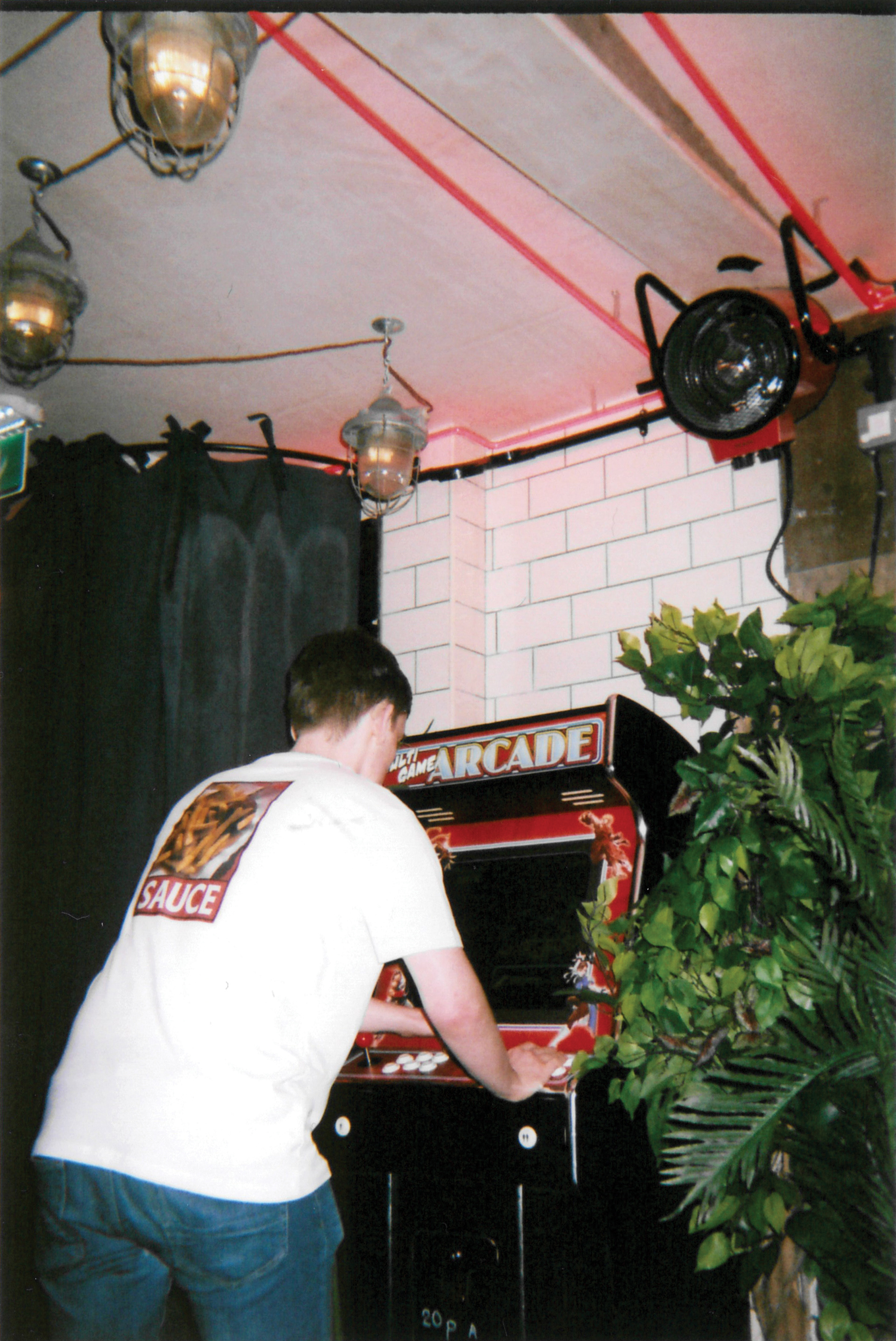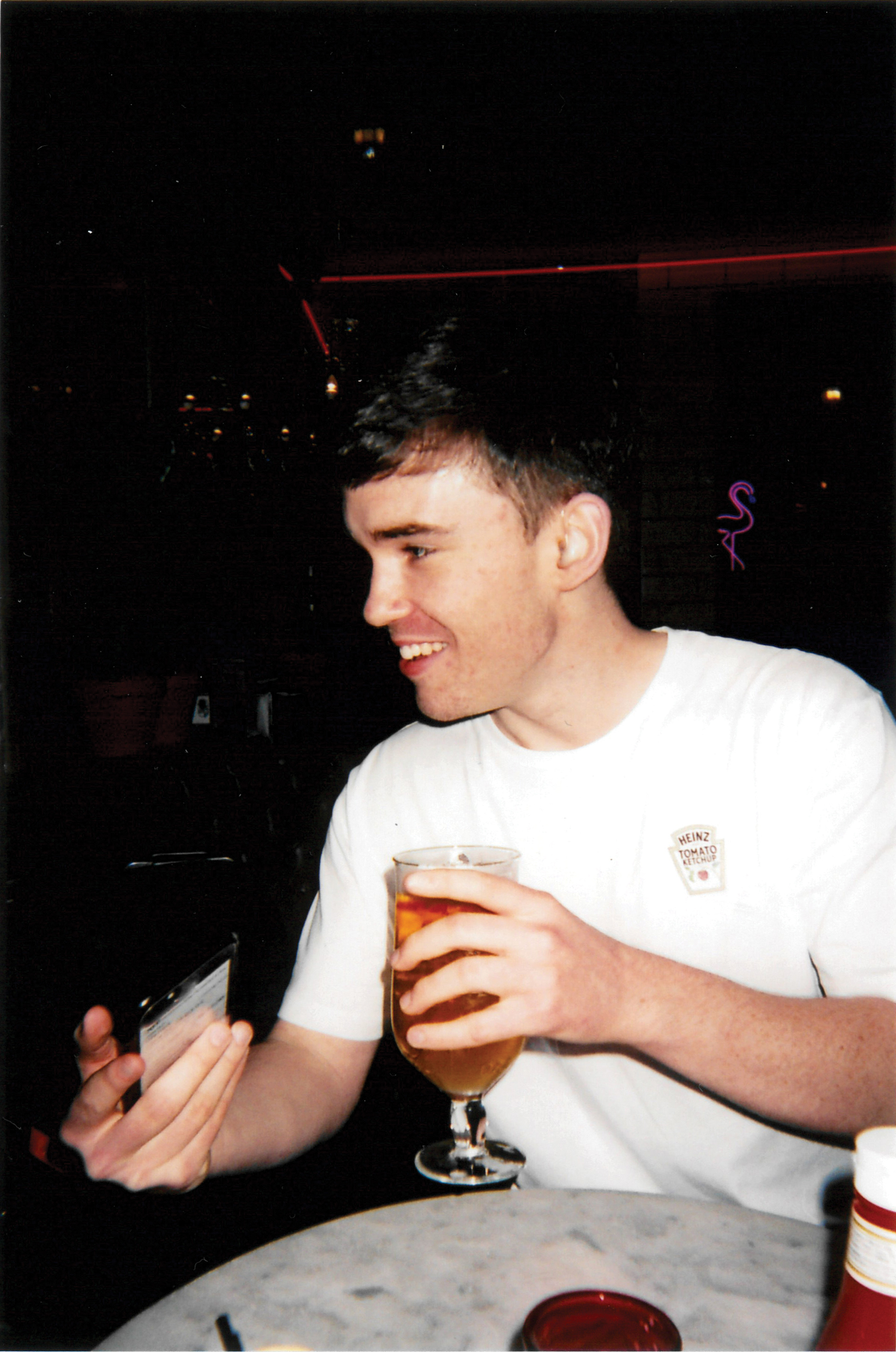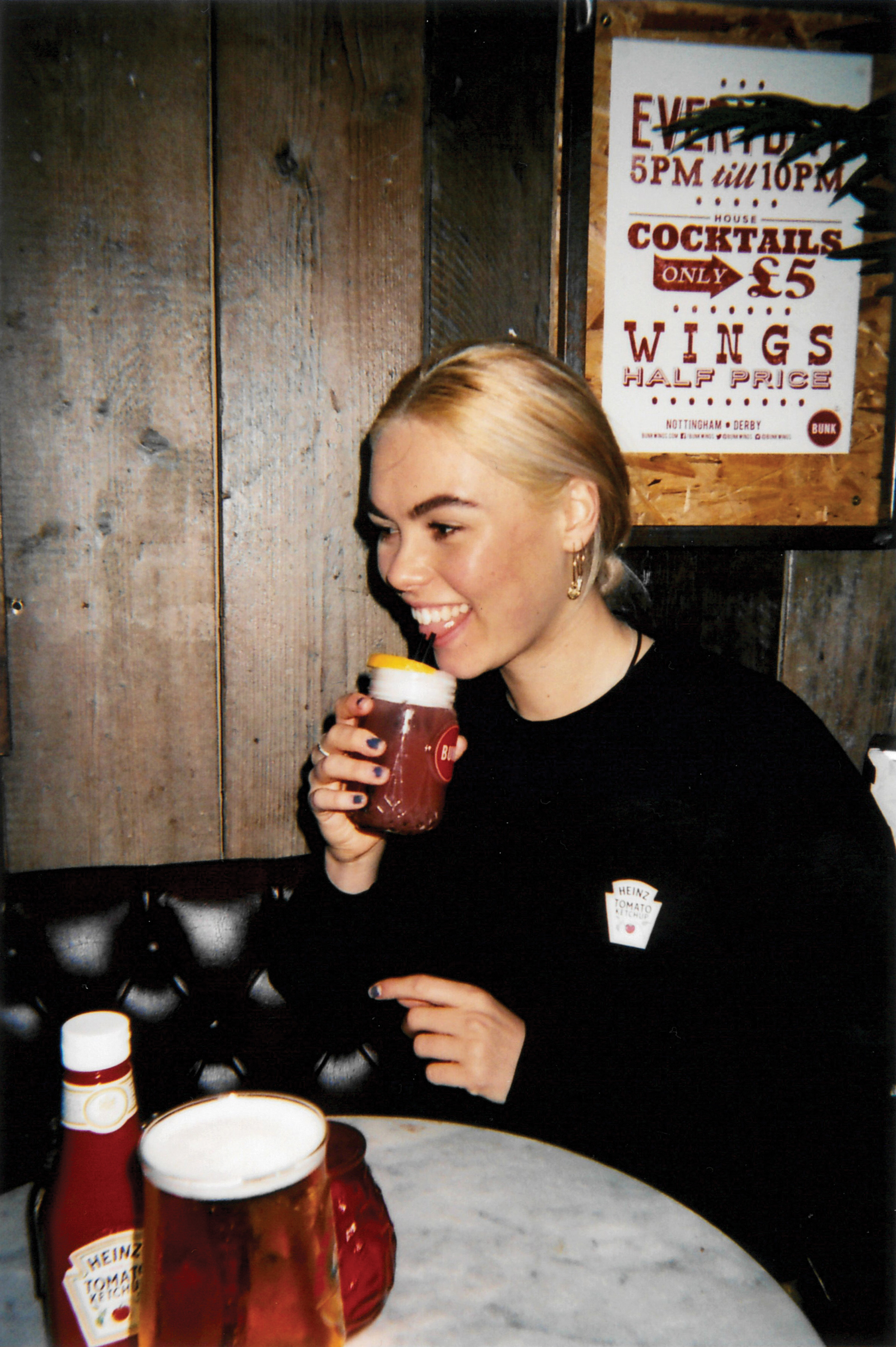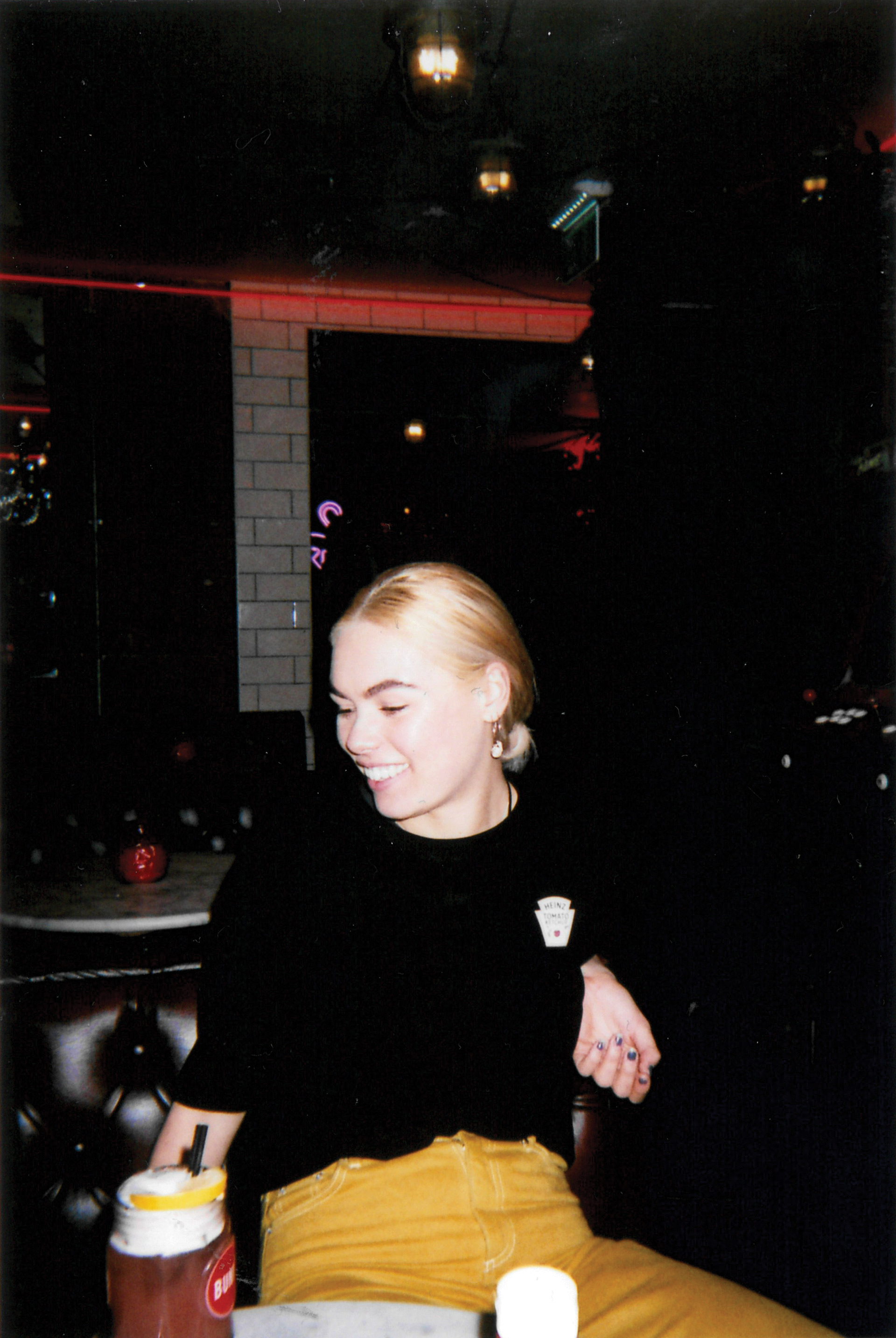 These tops can be worn out, eating chips with Heinz ketchup and out at the bar. 
A cool, edgy look for any occasion.
I've designed a timeline of posters to showcase the 'sauce' or looks throughout the decades since Heinz was established in 1869. The timeline ends in the 2010s, showing Heinz streetwear. It has limited availability as stated in poster for 150th anniversary, making it more desirable. I've chosen to sell these products in Urban Outfitters to reinforce the cool and urban style of their clothes and ketchup where young adults buy their clothes.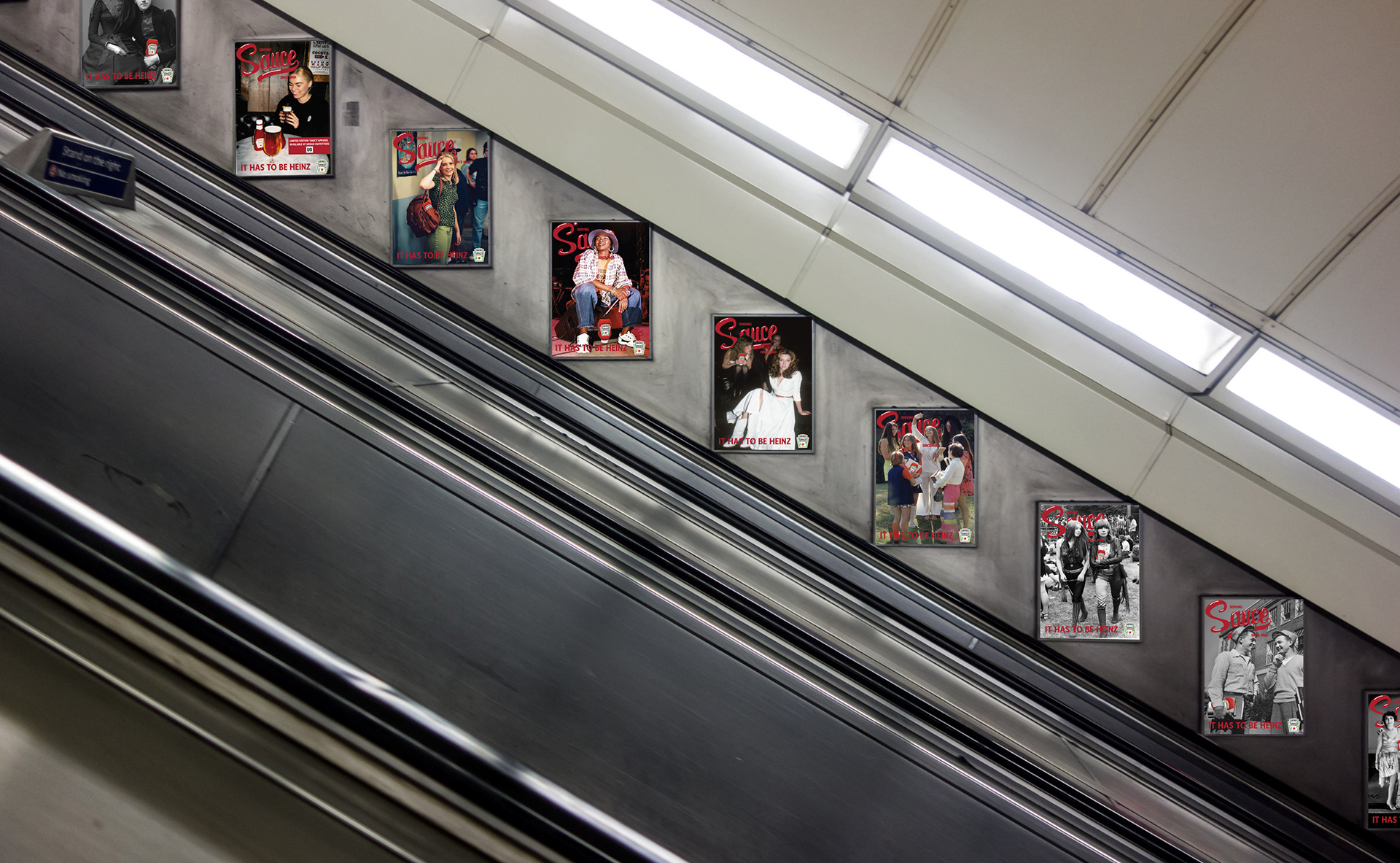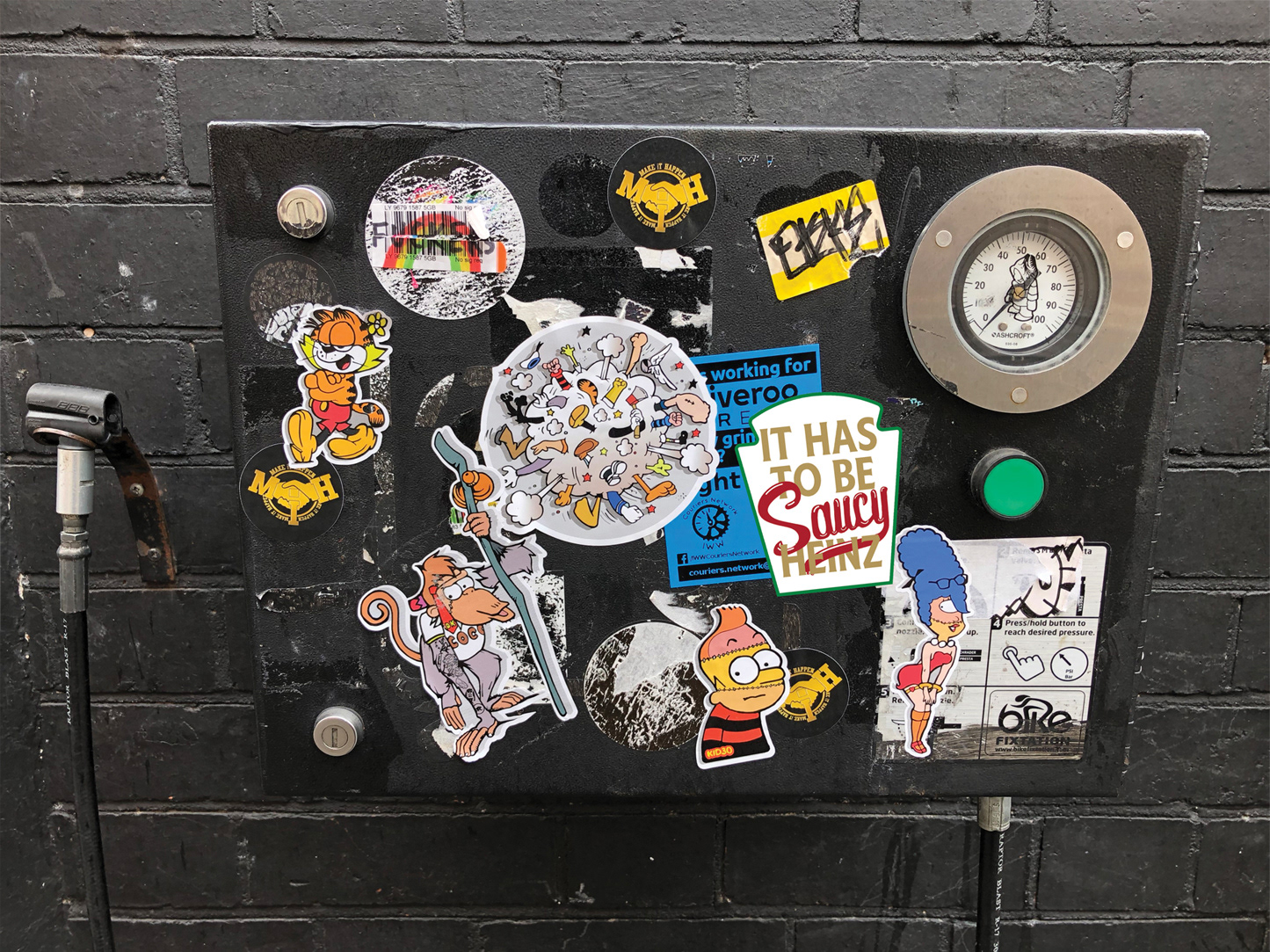 I've advertised these on the underground as it's a great place to showcase the timeline. To highlight the streetwear, I've used flyposting and guerilla stickers to strengthen this aspect.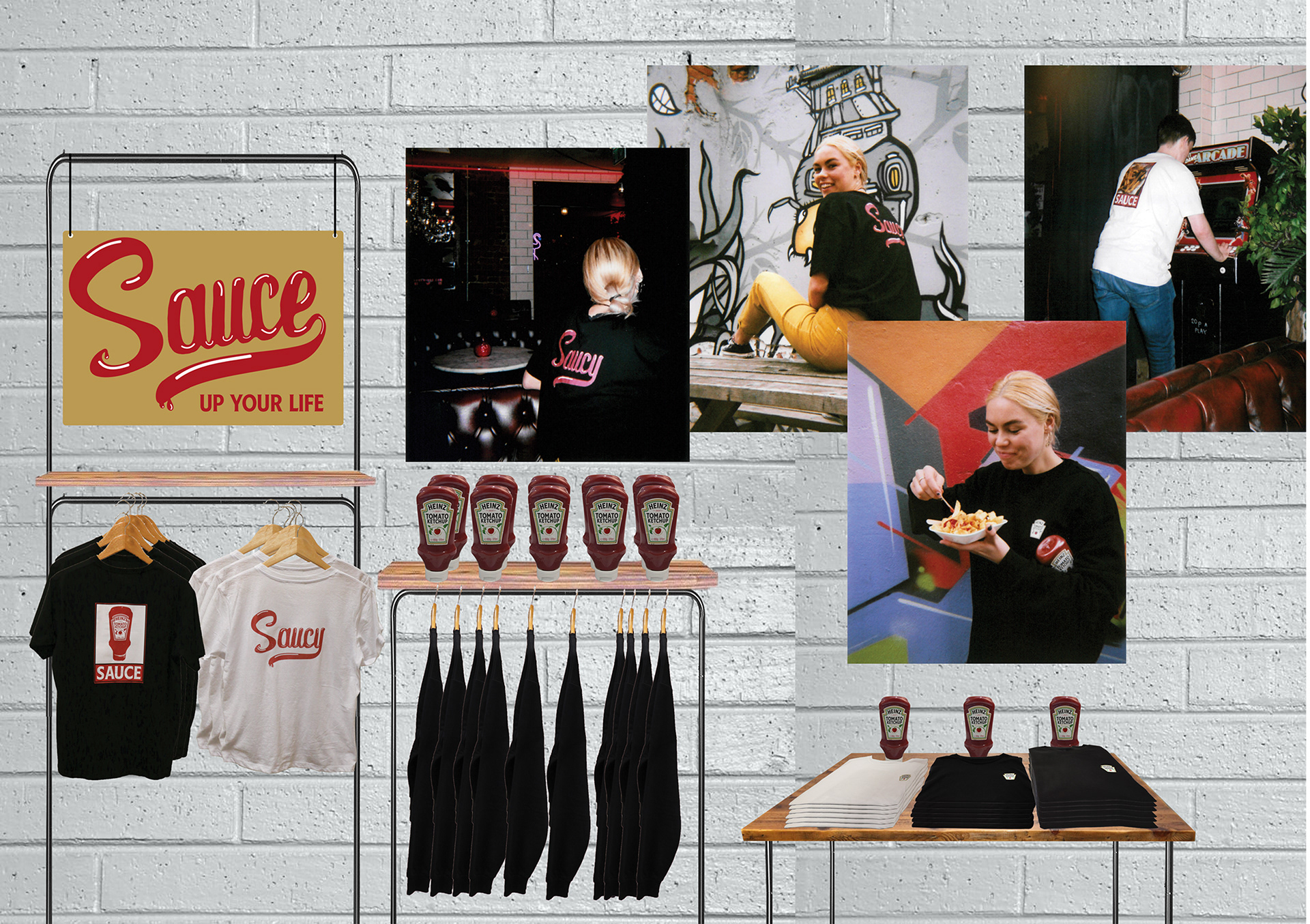 I envision the streetwear to be sold in Urban Outfitters as their style is very similar to my range. This is what I would imagine the shop display to look like, also inspired by Urban Outfitters. I've done a play with the phrase - 'spice up your life' to market Heinz as the tool to improve (sauce up) your life. Customers will also receive a Heinz ketchup bottle to make their meals better and strengthen its popularity amongst younger people. 
There will be a sticker in the changing rooms to encourage buyers to share their sauce through the hashtag #drippingsauce. I've designed stickers and emojis for social media to make Heinz ketchup seen as cool and attractive. This is aimed to keep Heinz as part of their conversations and use it as complimentary analogy. This will make Heinz ketchup the new cool and you NEED to have it!