The brief was to tell a story about a world's greatest explorer. 
I chose the Pirate Queen, Gráinne Mhaol from the West of Ireland. The legend of Gráinne Mhaol is one that a lot of young children from the West of Ireland are familiar with.
Gráinne, the daughter of a Pirate, wanted to join her father on an expedition. Her father said no because her beautiful long hair would get caught in the ship's sail. Unhappy with his response, Gráinne cut all her hair off just so she could get on that ship.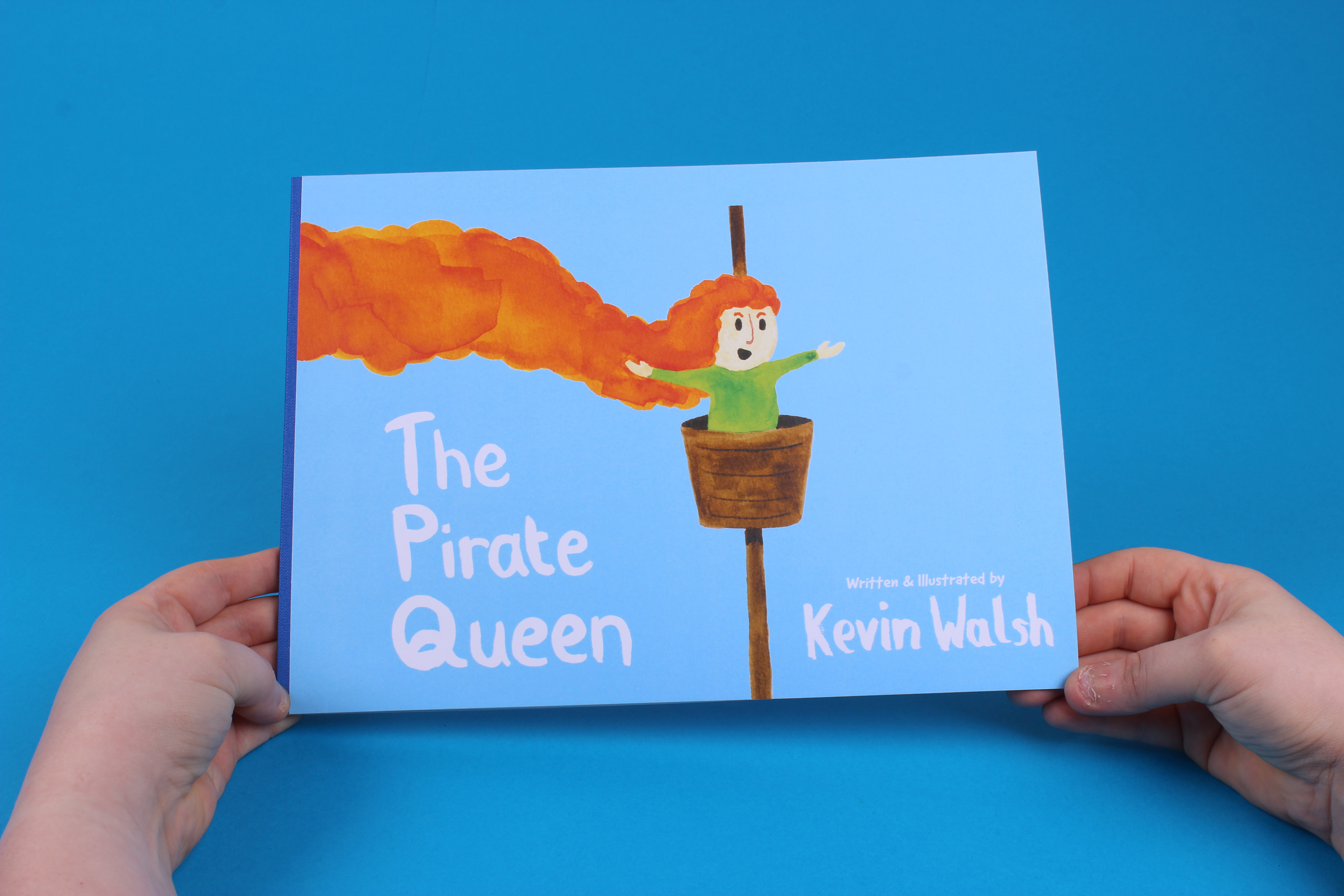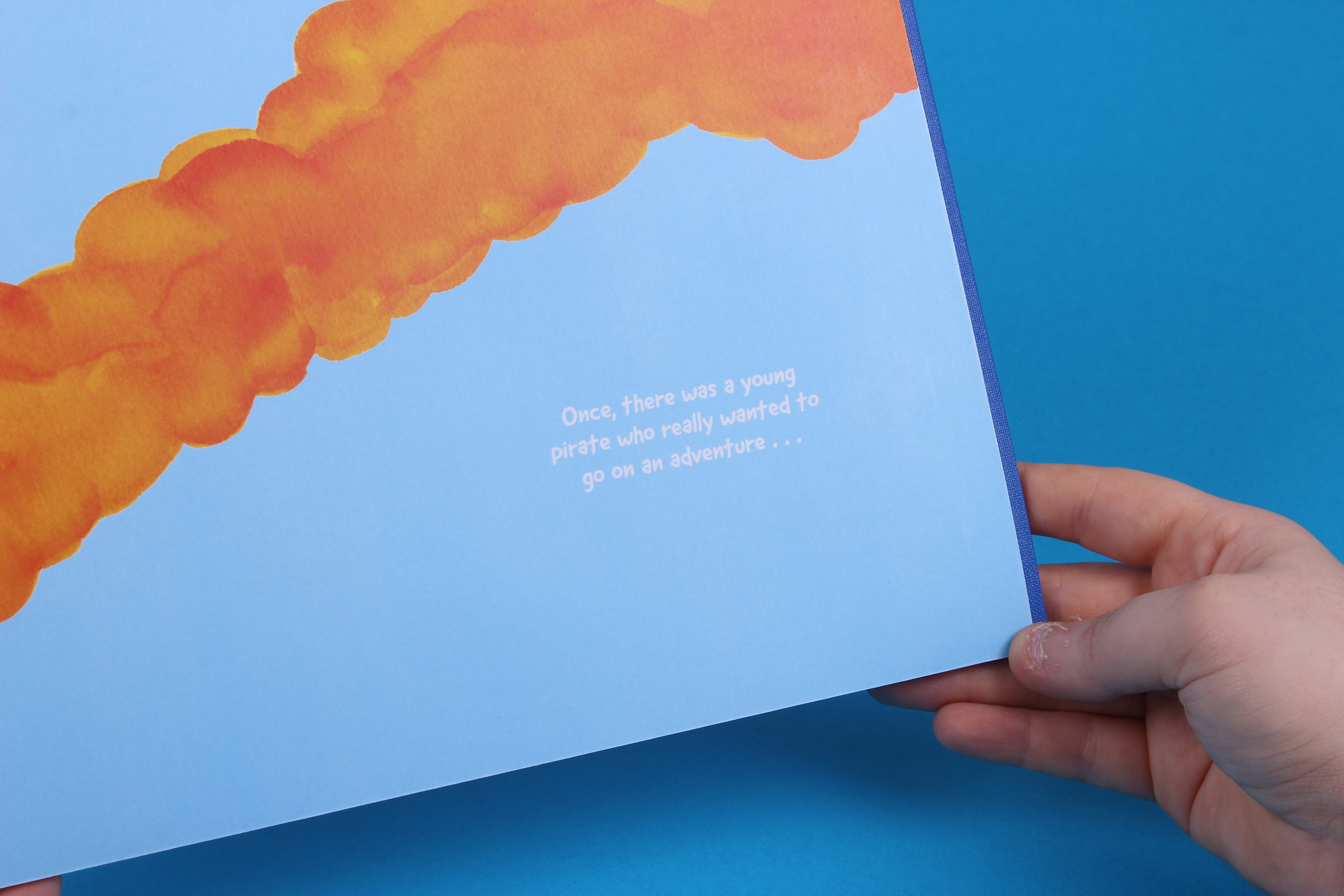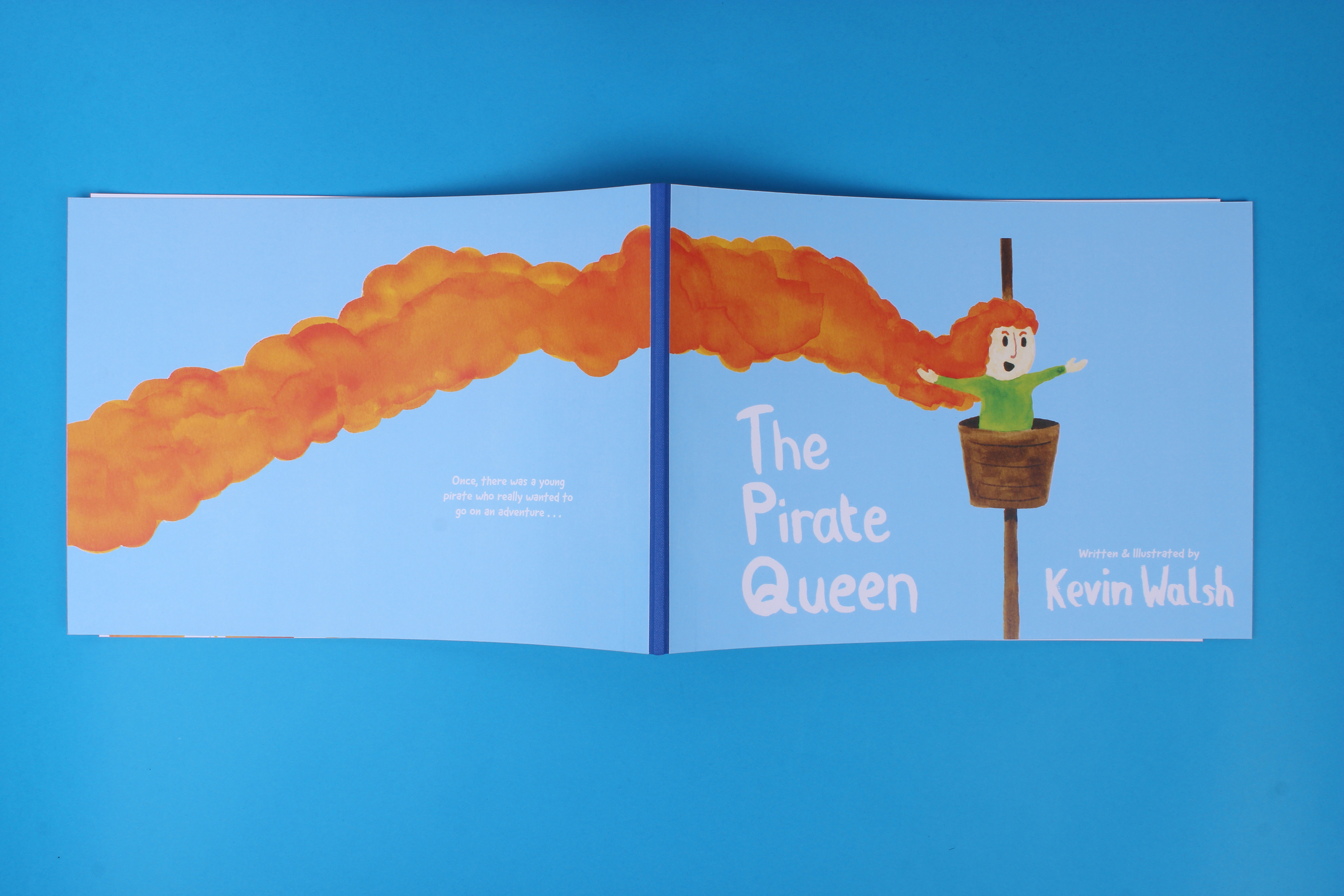 The story is adapted into a children's picture book aimed at 3-6 year olds. It is a fun story that gives Gráinne a childlike adventurous personality. Her beautiful long, fiery hair is emphasised by letting it run off the pages.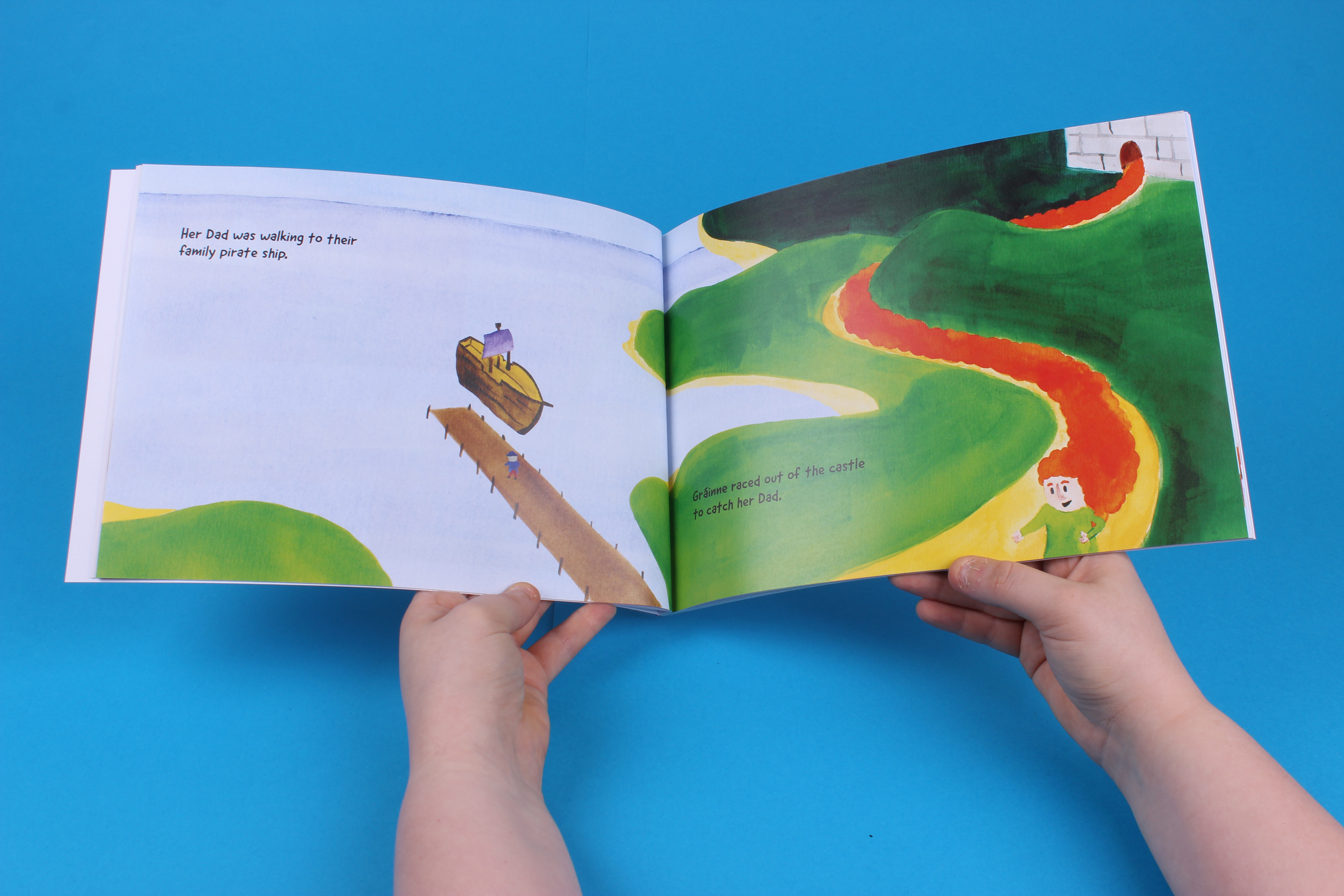 Gráinne is inquisitive and adventurous, making her relatable to the readers.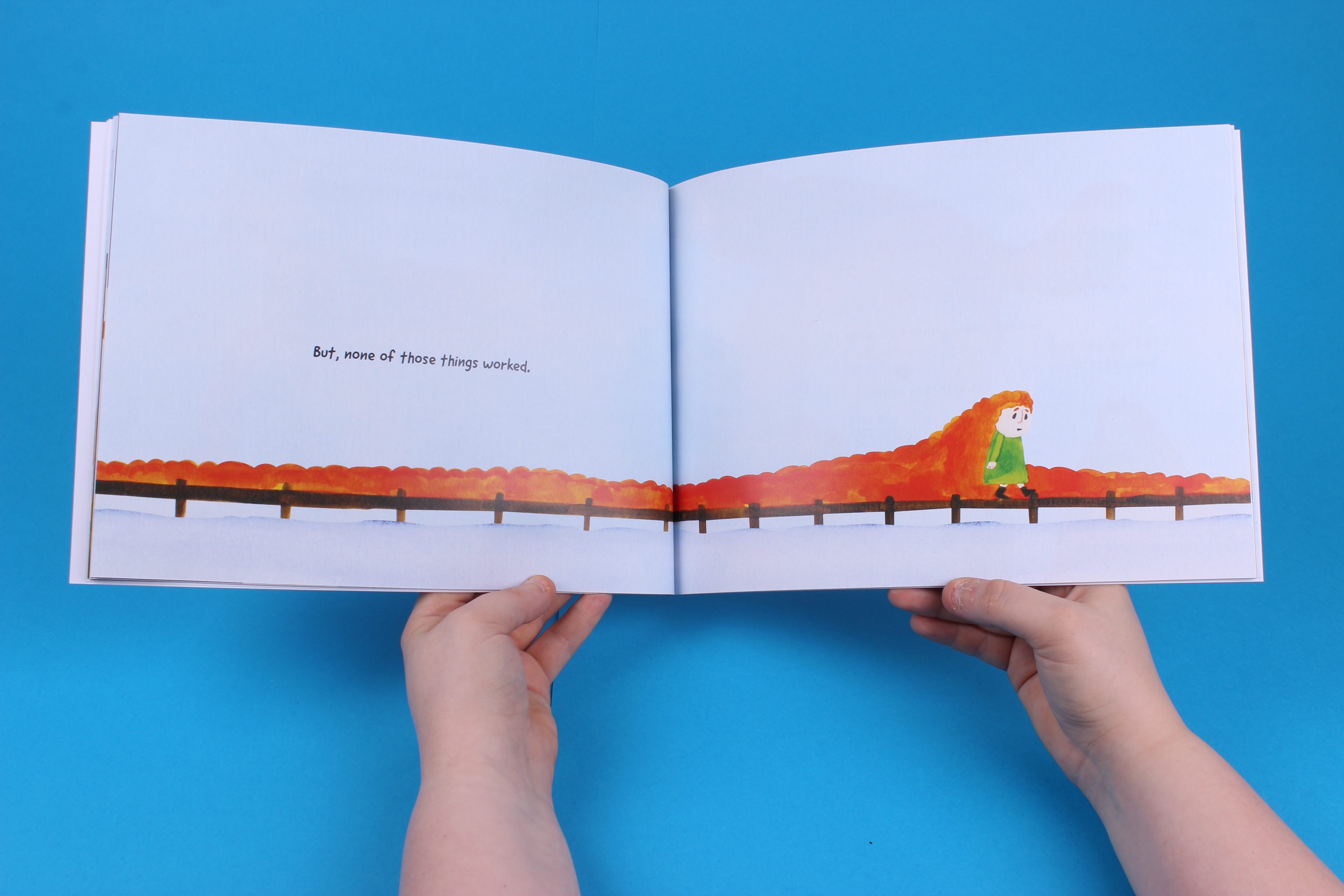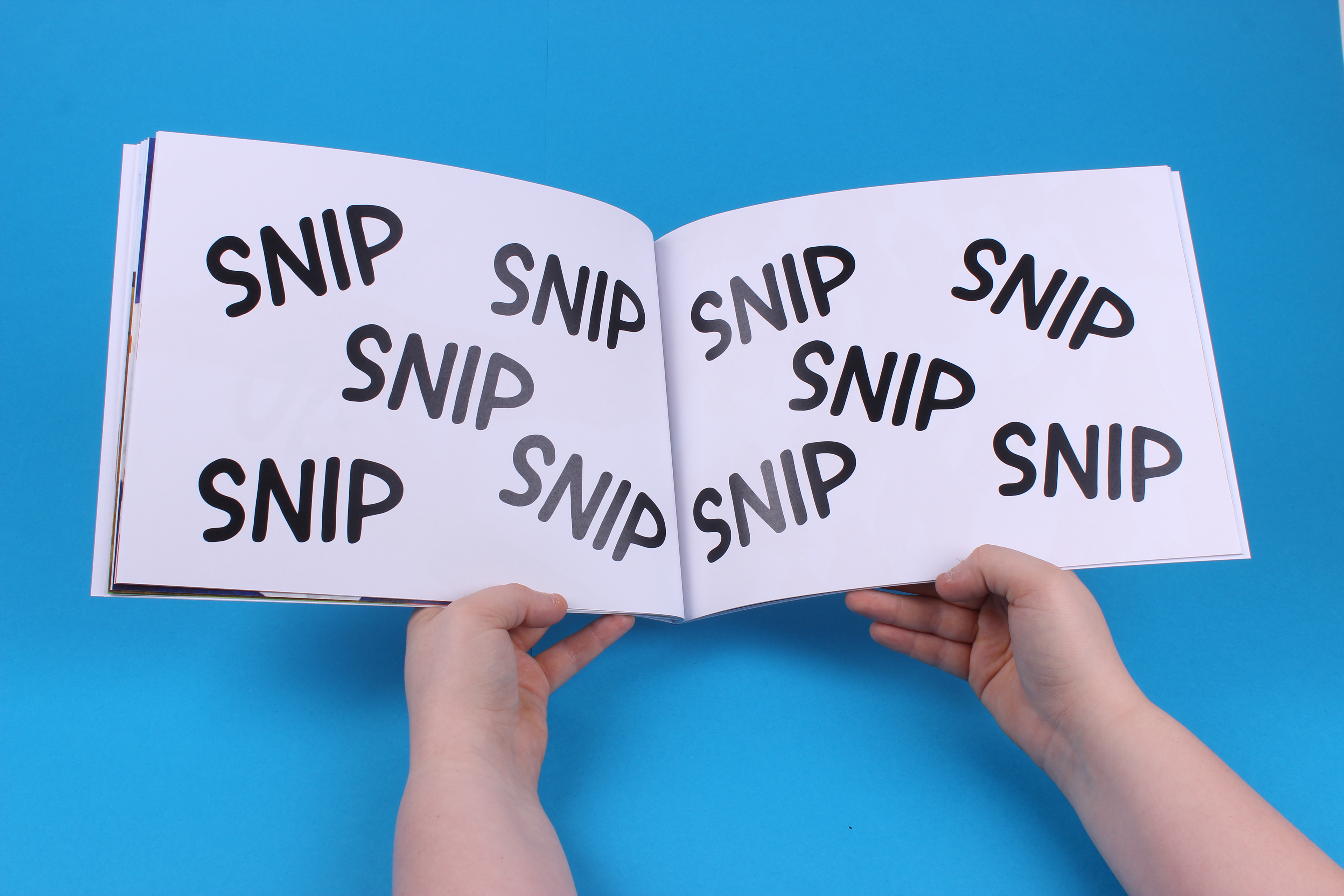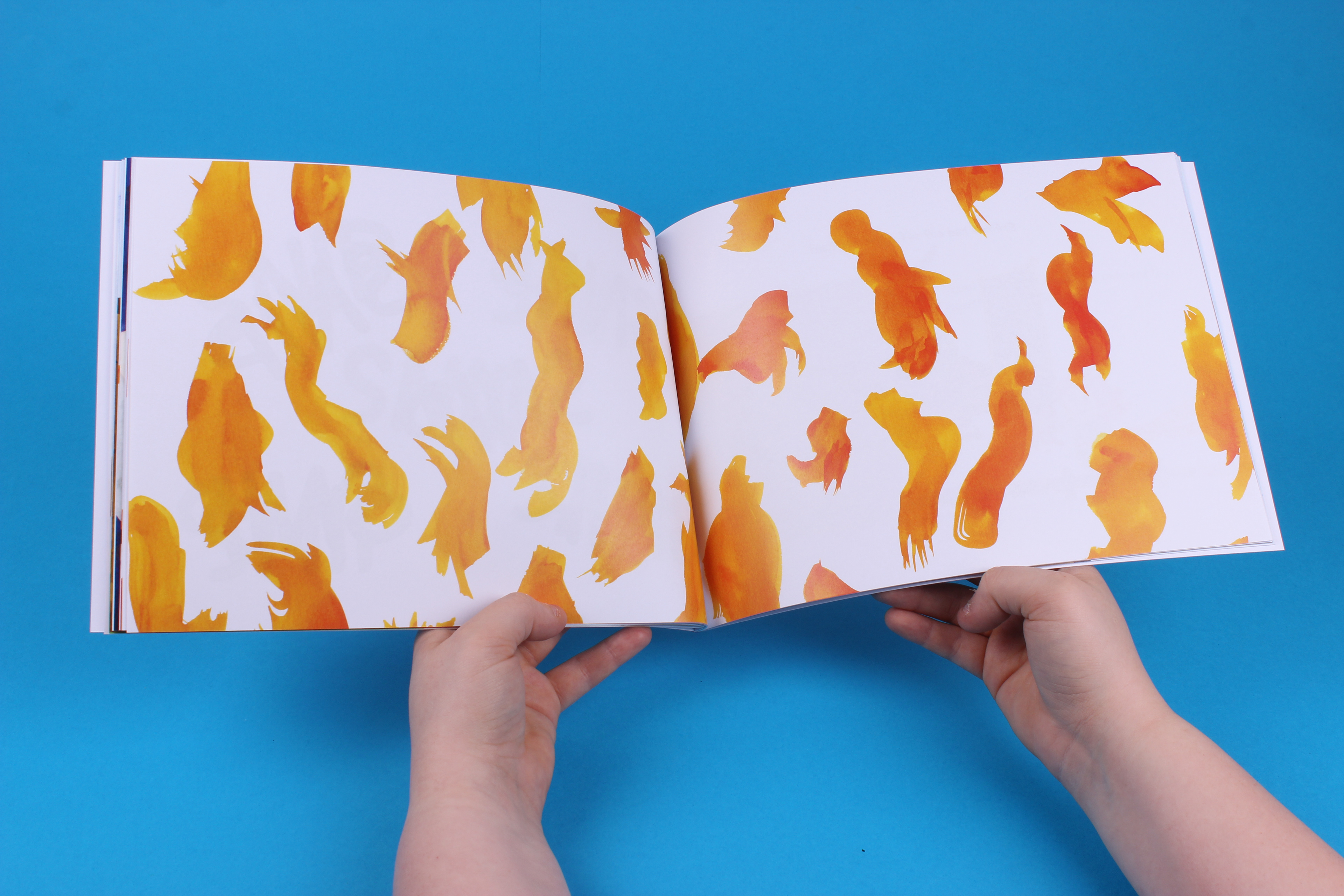 I use spreads to highlight how special her hair is.
Her fiery hair is replaced with a flowing orange sash to carry on her vibrant energy.